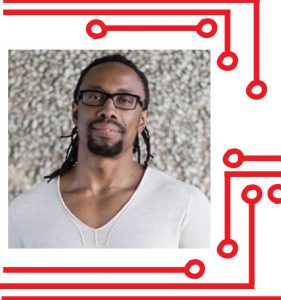 Kalamazoo College Library is excited to co-sponsor this event!
When: Wednesday, February 6, 2019 at 5:30 PM – 7:30 PM
Where: Kalamazoo College Arcus Center for Social Justice Leadership, 205 Monroe St, Kalamazoo, Michigan 49006
In the 1930's, the United States formally institutionalized the policy of redlining to divide American cities into color-coded areas controlling which groups had access to housing and financial services. Dr. Chris Gilliard presents digital redlining as "the modern equivalent of this historical form of societal division; it is the creation and maintenance of technological policies, practices, pedagogy, and investment decisions that enforce class boundaries and discriminate against specific groups."
Dr Gilliard's presentation encourages us to consider digital redlining as a verb, an active force that can "reinforce existing class structures." Often tied to the logic of surveillance capitalism, boundaries created by digital redlining are real and consequential. They can dictate who has access to necessary online resources and determine whose digital data can be extracted and exploited. One charge of academic institutions is to consider how digital redlining, predictive analytics, and other educational technology restricts students' freedom, compromises their privacy, and heightens their vulnerability.

Biography:
Chris Gilliard is a Professor of English and Rhetoric at Macomb Community College. His research focuses on privacy, institutional tech policy, digital redlining, and the re-inventions of discriminatory practices through data mining and algorithmic decision-making, especially as these apply to college students. His work has appeared in The Chronicle of Higher Education, Educause, Hybrid Pedagogy, b2o, and elsewhere.
Partners:
Arcus Center for Social Justice Leadership (ACSJL), Kalamazoo College Library/Division of Information Services, Kalamazoo College Department of Mathematics, Kalamazoo College Department of Computer Science

This event is free and open to the public; however, an RSVP is required. A vegetarian/vegan dinner will be provided.
Dinner is served at 5:30 and the program starts at 6PM.
Please RSVP to acsjl@kzoo.edu.