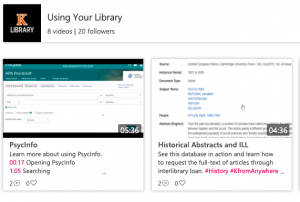 Did you know the Kalamazoo College Library has a Stream channel? The short videos on this channel can help you become more familiar with our resources and databases.
See how librarians at K are using Teams to support your research with Research Rescue, learn strategies to find primary sources, and delve into searching with Library OneSearch and several popular databases.
Have a suggestion for a video? Email us at reference@kzoo.edu!