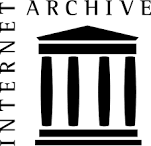 The Internet Archive makes many titles available as eBooks for free through the Open Library!
All you need to do to access a digital copy is create an Internet Archive account with any email address and password. This will give you access to digital titles for two weeks.
You can borrow ten books at a time from Open Library. Loans are for one hour for browsing and/or 14 days if the book is fully borrowable. When loans expire the books will be disabled on your device. Any book that you can borrow from Open Library is also available in audio form. Click the "listen" button next to the "borrow" button. Learn moe at the Open Library FAQ.