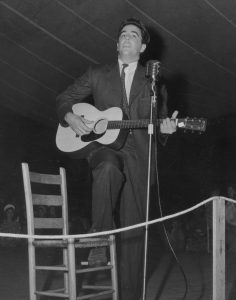 Songs and interviews by the folklorist Alan Lomax are now online for free! Open Culture highlighted this treasure trove of music earlier this month. The recordings were made available by the Association for Cultural Equity, a nonprofit organization founded by Lomax in the 1980s.
Lomax recorded traditional African American songs and stories, as well as pieces from other cultures of America, the Caribbean, Europe and Asia. Musicians, anthropologists, sociologists, historians, and so many more people will be interested in this archive.
Search the Archive yourself!