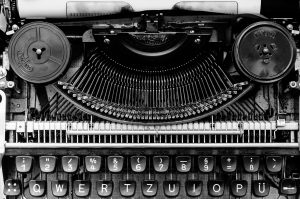 Inspired by the 2019 Edward Moritz Lecture in History, Upjohn Library presents an interactive exhibit featuring typewriters and a printing press! Drop by and try your hand at these printing tools.
Upjohn Library Lobby
Wednesday May 1: 10:30 a.m. -12:30 p.m.
Thursday May 2: 11 a.m. -1 p.m.
Dewing Lobby (before the Moritz Lecture)
Thursday, May 2: 5:30 p.m. – 7 p.m.