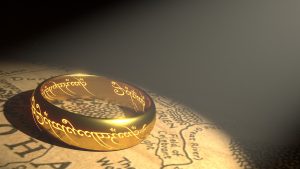 Today is National Tolkien Reading Day!
J.R.R. Tolkien (1892 – 1973) was an English writer, poet, philologist and university professor. He was best known as the author of the classic works The Hobbit, The Lord of the Rings, and The Silmarrillion.
This day was started in 2003 by the Tolkien Society to encourage the readings of J.R.R. Tolkien. March 25th was chosen as the date to honor the downfall of Sauron and the fall of Barad-dûr in Tolkien's The Lord of the Rings.
We've already had our Second Breakfast. What will you be reading today?