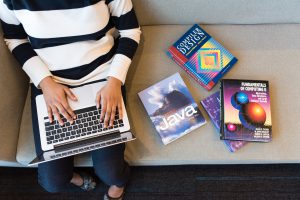 Librarians can help your with your research — wherever you are in the world!
You can sign up for a one-on-one appointment with a Librarian through Research Rescue. We have Librarians available in the evenings and weekends, Michigan time. Just click on Research Rescue to see what times and days are available. We can talk with you via email, or in real time with Teams or Zoom. Just let us know what works for you!
You can also ask us questions through this online form, or email reference@kzoo.edu.
Check out our videos on Microsoft Stream! They cover everything from databases to primary sources and how to use ebooks.
The library building is closed, but we are still here here to help!